Well on Saturday the Norwegian people celebrated the MGP final, 8 songs, 4 superfinalists and the winner, what do i think? the gold final was the worse ever, but without a doubt the best won.
If you want to watch the MGP Final Click HERE.
The show started with an amazing opening, it was one of the best things of the night. Now i'll comment the songs from the final i liked the most.
1.Helene Bøksle - Vardlokk
Foto: Hege Bakken Riise/NRK
This song is beautiful and she did a nice performance. She is a fantastic artists and it was nice to enjoy her in this year MGP, imo she deserved to be a finalist in the gold final.
2.Sie Gubba - Alt du vil ha
ZZZZZ, im sorry this song is not bad but i dont like it.
3.Babel Fish - Depend on me
Very good and sweet song that was nice to listen, it will be on my ipod cause i really like it. It was for eurovision? nah.
4.The Lucky Bullets - Fire bellow
Again another song that is meh to me, i dont like and it was another of the finalists in the gold final, the Norwegian people hate me or what?
5.The Blacksheeps - Dance tonight
I have to say this again, the girls are soo good, they are so much better than that song, but even if i dont like the song, i think they deserved the top 4, so congratulations to the band and i hope to see them again in MGP with a winner song.
6.Stella Mwangi - Haba haba
Well the HUGE favorite, what can i say? she is s sweet and i really really like her, the show was better than in the semifinal, her vocals were good and i love how the people enjoy and dance this song, simple lyrics with a beautiful message and a very catchy chorus, i have to say that Norway voted for the best one for eurovision and im very happy with that so Haba haba hujaza kibaba!
7.Åste & Rikke - Not that easy (Ah-Åh Ah-Åh)
Foto: Hege Bakken Riise/NRK
Well if you visit and read my posts you now that this was my biggest favorite for the final, i love this song, i love the girls, they are fantastic, good lyrics, nice melody, perfect vocals and the most important thing is that their chemistry on stage is fabulous, this was a real DUET, all i can say is THANKS to the girls for making one of the songs that im going love forever, a HUGE round of applause for Åste & Rikke. Bravo girls! they did a very good job on MGP, My Winners!!.
8.Hanne Sørvaag - You're like a melody
Hanne is lovely but i think this year wasnt her moment, i also think that she should stay as a composer.
Well then the top 4 were announced:
Gold Final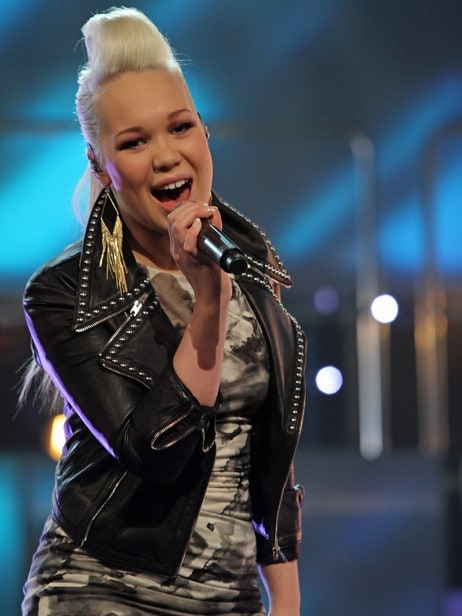 The BlackSheeps
Foto: Hege Bakken Riise/NRK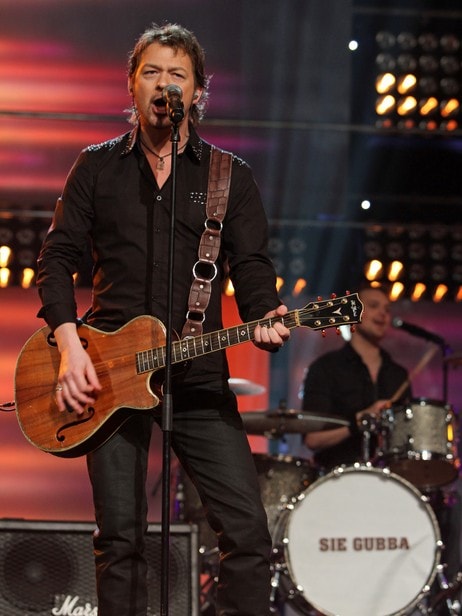 Sie Gubba
Foto: Hege Bakken Riise/NRK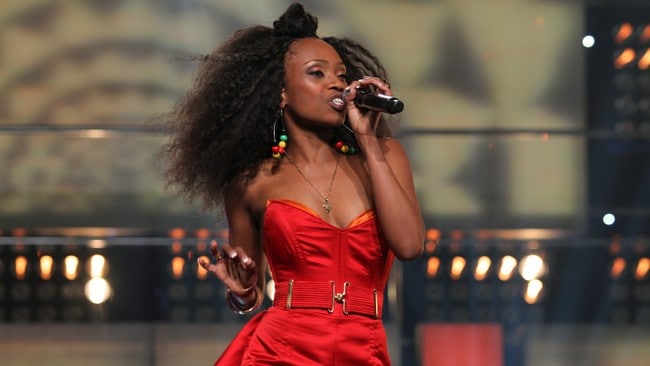 Stella Mwangi
Foto: Hege Bakken Riise/NRK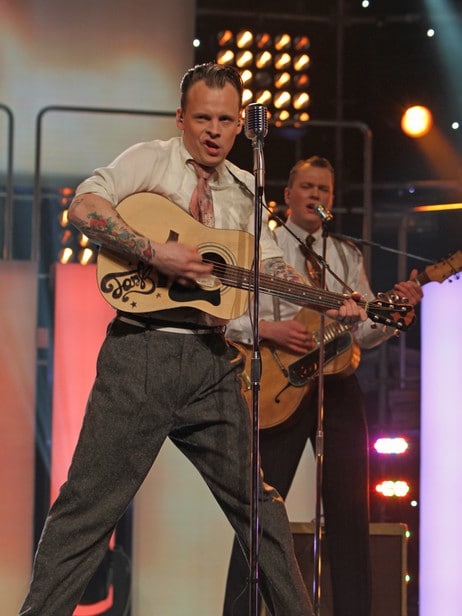 The Lucky Bullets
Foto: Hege Bakken Riise/NRK
At this moment i was like what a horrible gold final, but then he came
Amazing version of My heart is yours, he is a fantastic singer and i love him.
Then it was time for the results:
4.Sie Gubba - Alt du vil ha : 94.884
3.The Lucky Bullets - Fire bellow : 115.793
2.The Blacksheeps - Dance tonight : 155.059
1.Stella Mwangi - Haba haba : 280.217
Yaaay Stella won, that wasnt a surprise but with that top 4, im so happy that Haba haba won.
Well it was a nice year for the MGP, Congratulations to all the artists, the production, the hosts, NRK and all the people that made it, Thanks to everyone for all the 5 fantastic shows, the 21 songs and all the memories that this esc addict will remember forever.
Now here is my MGP favorite song of this year, 2 talented womans singing with their hearts:
I love you girls! Thanks again for this GREAT song.
And last but not least here is the Winner, Lets dance!!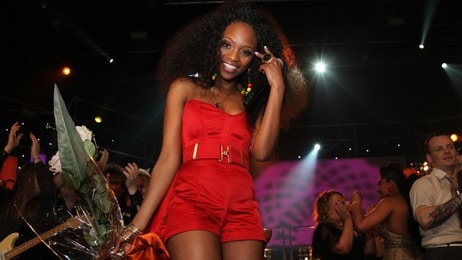 Foto: Katrine Opdahl/NRK
Good luck to Stella in Düsseldorf and im sure everybody is going to sing and dance haba haba hujaza kibaba!
Here are the lyrics:
Haba haba
Music: Beyond51, Big City
Lyrics: Stella Mwangi
When I's a little girl, my grandma told me
That I could be just anything I wanted to
When I's a little girl, my grandma told me
That I could be just anything I wanted to
She said that
Everything I work for, everything I wish for
Everything I look for, it is right in front of me
Everything I work for, everything I wish for
Everything I look for, it is right in front of me
And she said
Haba haba hujaza kibaba
Haba haba hujaza kibaba
Haba haba hujaza kibaba
Haba haba hujaza kibaba
When I's a little girl, my grandma told me
That it's the little things in life that's gon' make me happy
When I's a little girl my grandma told me
That it's the little things in life that's gon' make me happy
She said that
Little by little fills up the measure
Don't ever give up, keep on moving
Little by little fills up the measure
Don't ever give up, keep on moving
Haba haba hujaza kibaba
Haba haba hujaza kibaba
Haba haba hujaza kibaba
Haba haba hujaza kibaba