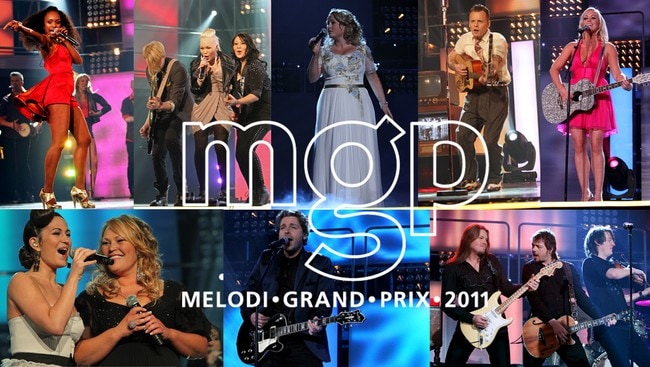 Well the MGP final will be on saturday, and the NRK announced the running order:
Låt nr. 1: Helene Bøksle – "Vardlokk"
Låt nr. 2: Sie Gubba – "Alt du vil ha"
Låt nr. 3: Babel fish – "Depend On Me"
Låt nr. 4: The Lucky Bullets – "Fire Below"
Låt nr. 5: The BlackSheeps – "Dance Tonight"
Låt nr. 6: Stella Mwangi – "Haba Haba"
Låt nr. 7: Åste & Rikke – " Not That Easy (Ah-Åh Ah-Åh)"
Låt nr. 8: Hanne Sørvaag – "You're Like a Melody"
Stella Mwangi is the biggest favorite, so i guess we will dance the Haba haba on Germany but even if i like it i have to say that my heart is with Åste & Rikke! Last year my favorite didnt get in the top 4 :(, lets hope my girls do a great performance and get the ticket to Düsseldorf, Ah-Åh Ah-Åh da da da da da da daaa.