Well yesterday the Ukrainian National Selection started, good stage, 7 songs, 3 finalists and 4 artists waiting for their fans to vote for them this week.
Now i will comment the performances and songs:
1.
Yakov Smirnov
- ???
This performance was the WTF moment of the 1st heat, why the juries choosed this guy as one of the 35 finalists? to me the song and his look are like a bad joke, im sorry but the song is horrible, he maybe has something charming but the song was the worse of the night. It wasnt funny at all
2.
Zaklyopki - Ou la la
The only thing i liked from this girls was the choreography cause it was kinda good but the song and their voices were very weak, bad song, bad vocals, bye bye Zaklyopki
3.
El Kravchuk - Моя надежда
I like him, i think he did a nice performance, vocals were good, the song was just ok, the only thing that was very weird in the performance were the backing vocals , i didnt get their looks and the way they moved, to me they should change that and the performance will be better.
4.
Kristina Kim - Victim of my love
The song didnt impress me, and her performance was very weak, it was like a casting performance, i didnt like her little dress and her voice was not good, not bad, her stage presence was very poor, i guess she can do it better.
5.Elena Korneeva - Why didnt say goodbye
This was the 1st good performance of the night, the audience in the hall love it, and she did it nice, the song is good, her voice is great, and i guess she can sing much better, i liked her energy, and i really liked it.
6.
Inna Voronova
- Mr. Fever
She is a great artist, she is very beautiful and i like her voice but the song is very boring, her performance was very good and is very sad that the song imo is bad. Inna try next year with a better song.
7.Daria Medovaya - Infinity
I just love it, she impressed me, her look was absolutely beautiful, she sang very well and the song was the best of this heat even if i think the song need some arrangements, but the most important to me was that she made me feel the song and her feelings through the song were magical, she was the best of the night.
Well they were the semifinalists:
Daria Medovaya, Kristina Kim and Elena Korneeva
Next sunday we will know the 4th finalist from semifinal 1, i hope the people vote for El Kravchuk.
The best of the night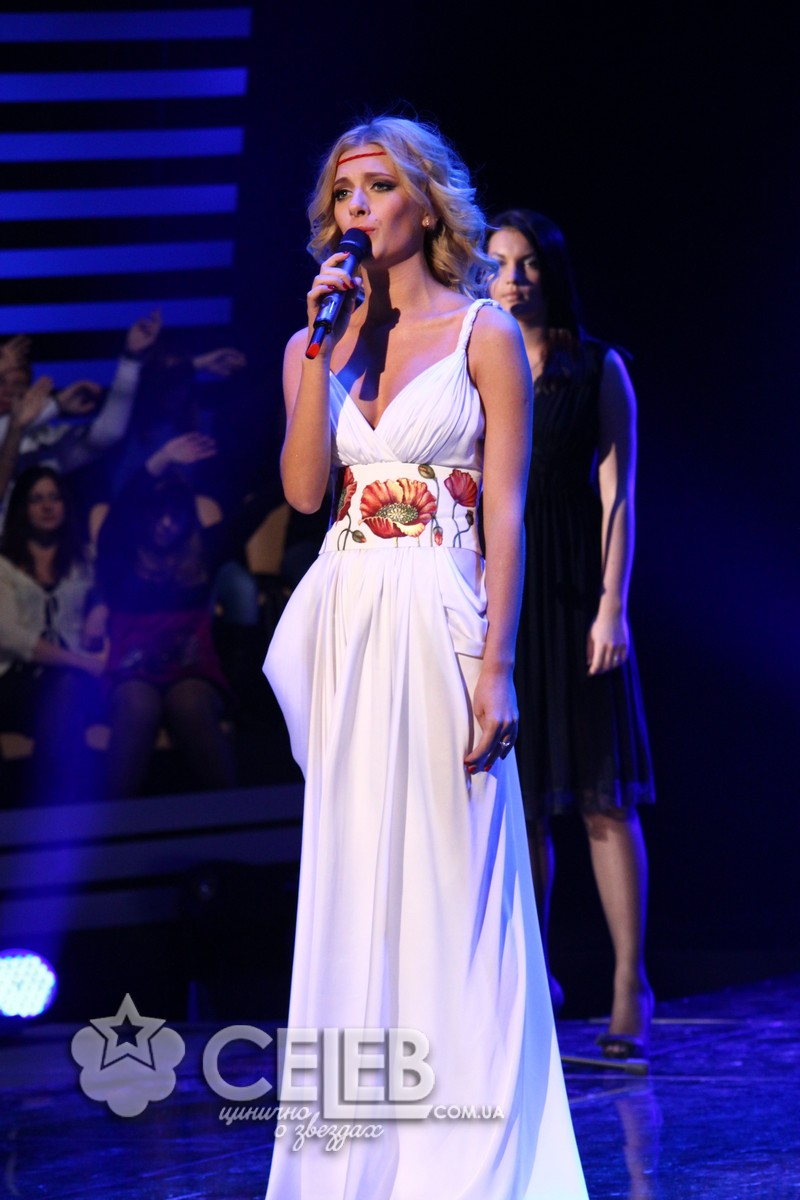 Daria Medovaya